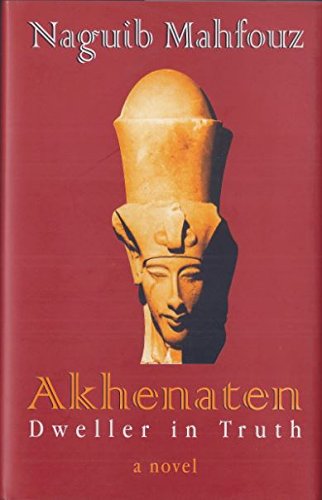 This book is written by the famous Egyptian writer. It tells the story of Egyptian Pharaoh Akhenaten (known also as Amenhotep IV or Ikhnaton).
Akhenaten is one of the most recognized of Pharaohs for two reasons: he was world's first known religious reformer who promoted cult of Aton, a first known monotheistic religious about God who wants love and peace, and he was married to Nefertiti, a famed beauty queen of Egypt.
The novel is written in a style similar found in "The Daughter of Time" or "An Instance of the Fingerpost" where story about Pharaoh is told from different people's perspective. These people were real historical figures, close associates of the Pharaoh.
In my opinion, this novel lacks that little something that supposed to make it more clear the history behind this enigmatic Pharaoh. I did not learn much about him from this novel beyond to what is generally known about his reign. It did not advance any narrative that could explain the Pharaoh's behavior and his decision to change the Egypt. But it was sufficiently interesting book to pique my curiosity so much so I decided to read other books about Akhenaten.
posted by David Usharauli
Tweet